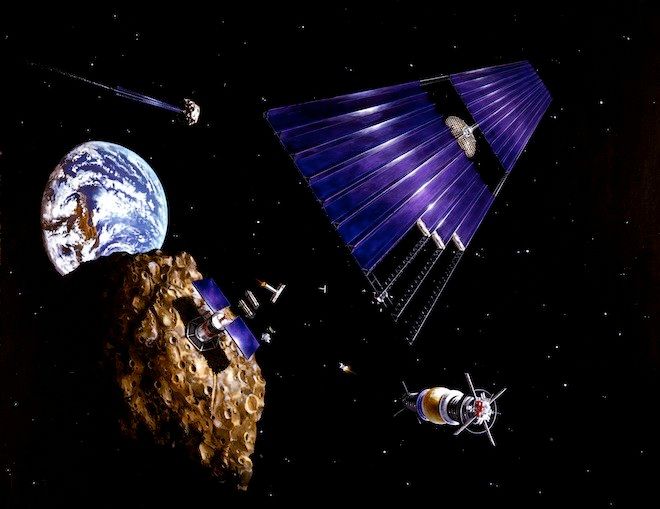 SEDS-USA and SSPI are pleased to present the 2018 Satellite Competition, Designing the Robotic Space Tug
For the past half century, the only artificial objects orbiting Earth have been manned spacecraft, space stations and satellites. As we begin to open up space to new opportunities, from new orbits to new applications, both commercial and government organizations are exploring the creation of a new orbital vehicle. It would be a multi-functional workhorse that, with minimal retrofitting, could tackle assignments from relocating objects in orbit to cleaning up space debris, servicing space stations and even shuttling between Earth and Lunar orbit. It would be, in a word, a space "tug," like the tugboats that are the workhorses of seaports around the planet. Several concepts are being researched by the "usual suspects" in aerospace, including Lockheed Martin, Airbus, Space Systems Loral, the European Space Agency and Orbital ATK.
We want to see your best concepts for such a vehicle in this year's competition!
Launch!